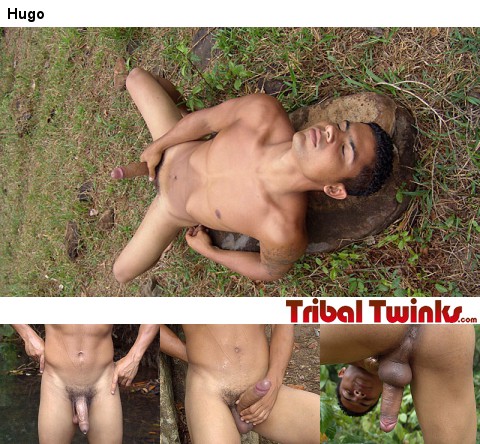 Hugo is so hot that he has to start this scene in the water. Better watch out that no one mistakes that monster between his legs for an anaconda – it is big and thick and he wields it with gusto. Stand back everyone – there's so much cum that he has to go back in the water when he's done to rinse off.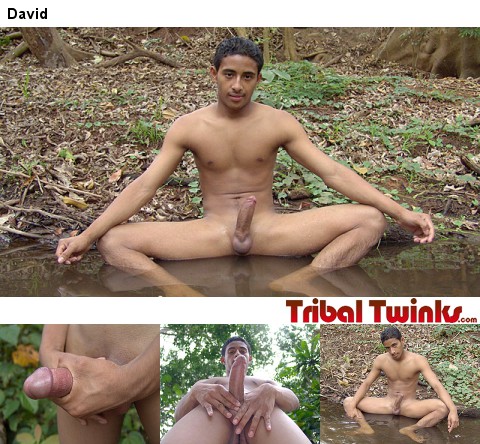 David is a player. When we first met him he was chatting up girls in a bar with a swarthy confidence. We just knew we had to convince him to share the love. When he turned up to the shoot and dropped his trousers there was a quiet gasp among the crew as he revealed his big cock. A tremendous treat for all!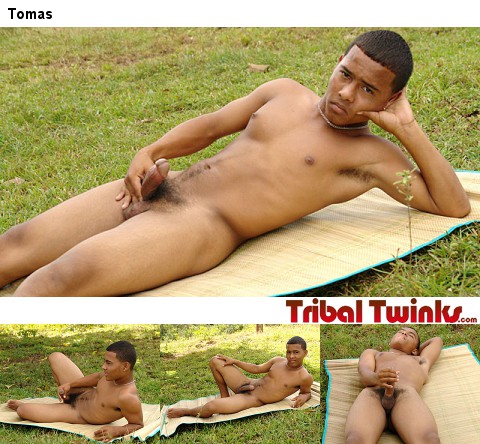 Tomas is a fan of bling – so much so he's bling'd up his smile with a gold tooth. This was his first experience in front of the camera but he loved it and ask us when he can be back for more.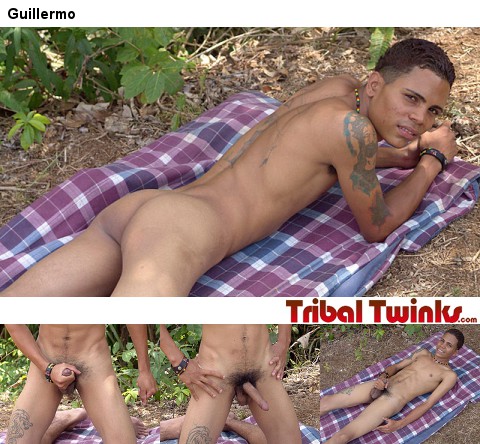 Guillermo has got some pretty impressive tatts for a young guy. He got his first one at 18 and has been hooked ever since. Kind of like what happened when he first jacked off – and he's been hooked on that ever since as well which works out great for us cause we get to watch!